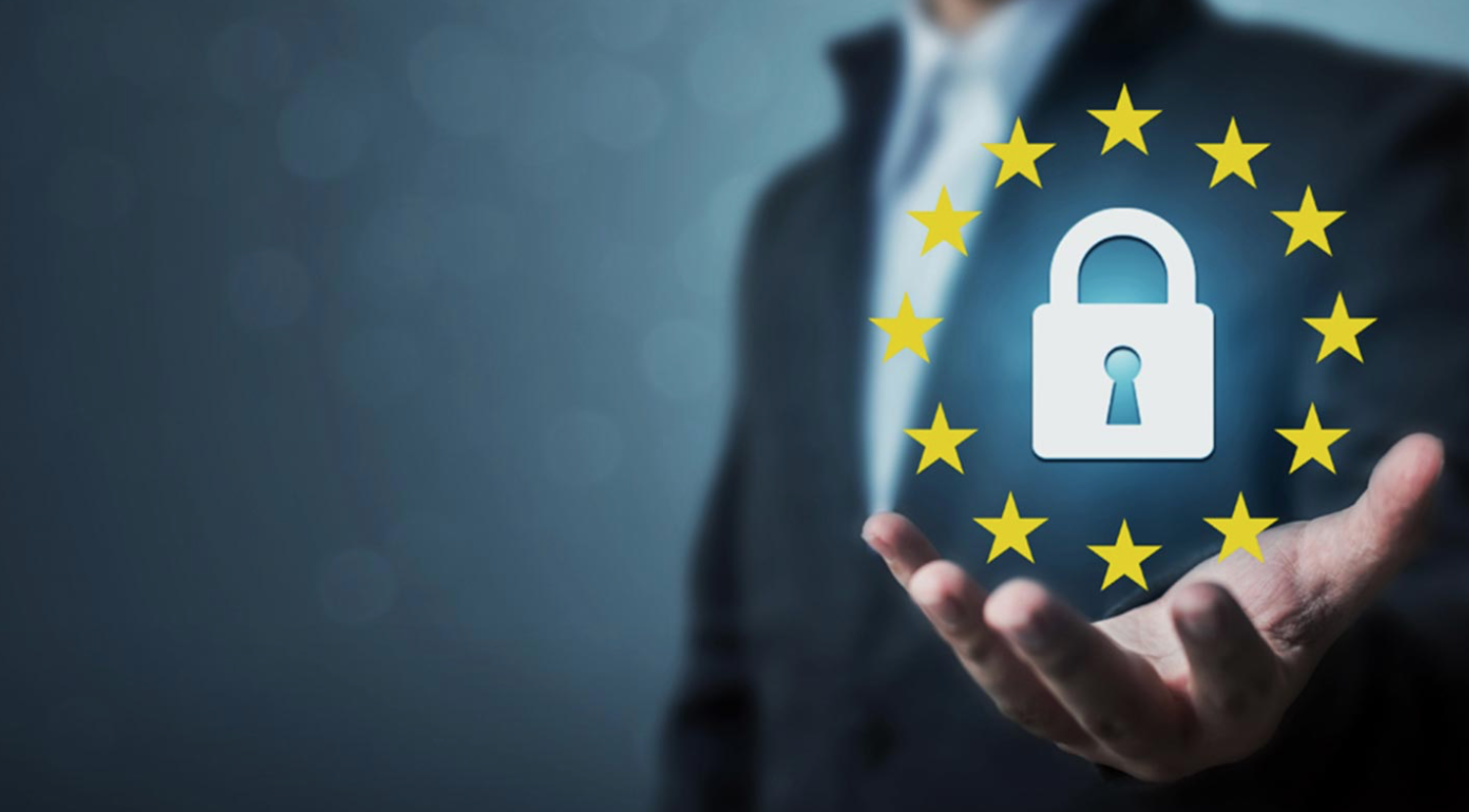 PANACEA & GDPR
We have recently been asked by some existing partners and potential partners about our data cleansing process and whether we are GDPR compliant, so, I thought it would be useful to explain some more about Panacea's unique service and as a result:
why we can help you target specific adviser groups
why you can use click data from communications we send on your behalf to follow up with them
how this is done in a GDPR compliant way
how we ensure that Panacea data is accurate and up-to-date
When Panacea started almost 14 years ago it was done so to bridge the gap between provider firms and directly authorised advisers who had lost contact along the way. From the outset, anyone that registered to become part of the community via the Panacea website had to agree to terms and conditions that we would share their data with our partners when relevant. This consent was time and date stamped.
Step 1. Autus Data Services
On a Quarterly basis, we upload our existing Community data of 'Subscribed' Registered Individuals (RIs) to the Autus system. This data is cleansed by Autus who provide us with details of any change status / change of Firm for IFAs, plus additional details that we do not already have of anyone that has subscribed via the website.
In addition to having a registration form on our site, we also work with Autus to import data of any new IFAs, who work with existing community member firms. Autus get their data from the FCA's exclusive data reseller 'Spectrum Data Management'.
These new RIs then receive an email from Panacea inviting them to become a 'Community Member' or to 'Opt Out' via My Preferences page to ensure GDPR compliance.
Step 2. Panacea Welcome Email
Panacea's Welcome Email to new Registered Individuals (RIs) can be seen using the Link below, which details the benefits of belonging to the Community and how Panacea's data will be used with Partner Providers and this is how consent is confirmed.
View the Introduction email here
Step 3. Touchstone
The updated Panacea database is then sent to Touchstone to update the Panacea Community 'data set' for data analysis across all the Touchstone databases available.
The current contract between Panacea Adviser and Equifax Touchstone grants specific and exclusive permission to Panacea to create customised data sets (Derived Analysis) from the Touchstone databases to share with Panacea Partner firms.
The effect of this is that Panacea holds data below firm level, right down to an adviser level, that it can share with supporting firms. This depth of data is quite unique post GDPR, and allows our provider customer firms to take advantage of this enhanced data in a way that is not available elsewhere in a way that is one hundred percent compliant.
Summary
The Graphic below illustrates the process.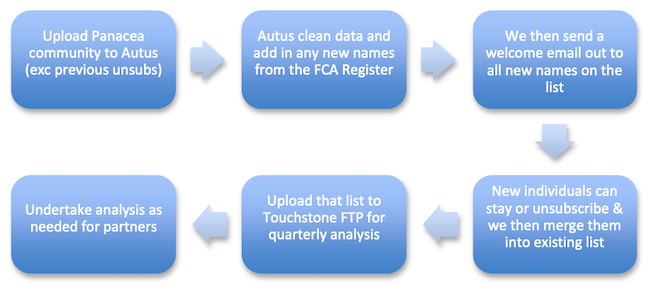 To summarise, Panacea's large Community database of Intermediary firms and advisers continues to grow organically through registrations on the Panacea's website or through Welcome Emails sent to all new advisers registered on the FCA database each quarter.
Advisers choose if they wish to consent to joining the Community to receive content from Providers and allowing Panacea to share their data with Panacea Provider partners. This places Panacea's Community universe in an unequalled consented GDPR position.
I hope that you found this of use and if you have any queries please don't hesitate to contact me on:
Tel - 07595 892930
Email – derekbradley@panaceaadviser.com
Derek Bradley, CEO
Panacea Adviser